If you are like me and you enjoy travelling for long periods of time (3 months+), then having a few ideas on how to save money where possible can only benefit you.
The awesome thing about travelling for months at a time is that you are not under any form of time pressure.
When you on a two week vacation, then you literally only have two weeks to do and see whatever it is you had planned. So normally on these types of vacations, you will always be willing to spend a bit extra in order to speed up things such as travel etc.
Luckily on longer trips, time is irrelevant and if it saves you a few bucks, you can happily take the longer, cheaper route.
Money Saving Hacks For Travel
Below are my top 10 tips on money saving hacks for travel! Feel free to add your own personal ones if I have left any out!
1 – Use Skyscanner And Check Flights By Month
This is for us long term travellers, and not the two week vacation types!
Like I said earlier, the beauty of travelling for months at a time is that you have no rush and are not really limited to specific dates. Holiday makers need to always book their trips for exact dates as they have taken leave from work etc and don't have the luxury of flexibility.
On Skyscanner you have the option to check flights by month rather than by date. This gives you a bit of an overview and you can select the cheapest days available. I only ever do this as I am never confined to exact dates.
Also do not forget to always clear your browser cookies before checking!
Another thing I have sometimes found that the actual airline website's price might be even better than that showing on Skyscanner, so once you found a flight you like then check that exact same one on the airline's website and choose whichever one is cheaper.
2 – Solo Traveller? Use Hostels
It's kind of a no brainer, isn't it? Yet, for some reason, many people still aren't keen on the whole idea of hostels.
The obvious advantage of using hostels is the price. It is and will always be cheaper than hotels or motels. Yes you gotta share a bedroom with others, but that's part of the experience!
A few of my personal reasons for using hostels when travelling alone:
It's cheapest, as said above.
You meet a lot of people. Most are super interesting and fun. A few might be a bit odd. Embrace them all.
Hostels these days try their best to make sure guests have a great experience. From city walking tours, to evening pub crawls, there is always something to do.
You get travel ideas and tips from fellow, experienced travellers.
I always use Hostelworld or Booking.com to book hostels. You can always compare reviews, prices and images to make your decision.
3 – If Your Place Has Free Breakfast, Make Yourself Lunch!
If your place of accommodation offers a free breakfast, then make the most out of it!
Firstly, get feeding in the morning so you nice and full and can last all day long.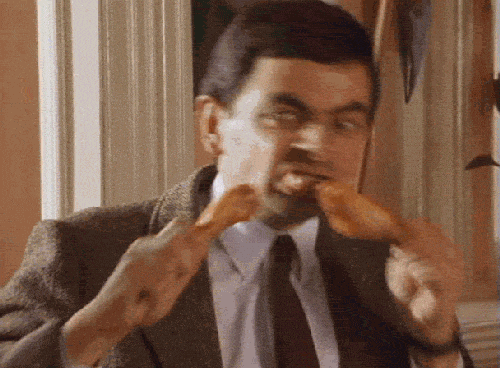 Secondly, and this is something I have done too many times, make yourself a few sandwiches or snacks to pack up and eat later on.
This saves you a bit of money, and also you then have a meal for later! Instead of having to buy yourself lunch, you can now use the saved up cash to enjoy a few cold beers later on!
Even though it may just be a few Dollars at most, it still feels like a win when we are able to save some money here and there.
It's just another skill we learn whilst travelling on how to be a bit smarter with our money.
4 – Travelling In A Group? Use Airbnb
If you two or three people travelling together and feel like a break from the madness of hostels, then use Airbnb!
Airbnb can end up being far cheaper than most hotels, and if you are sharing the price between two or three of you, it can end up being even cheaper than some hostels!
I know the feeling of spending weeks on end in hostels. There comes a time where you just want to have your own space for a bit, do some laundry and enjoy the peace and quiet.
5 – No Breakfast? Skip It!
Staying in a hostel and they offer no free breakfast? Bummer, right?!
Instead of going to buy a breakfast somewhere, just skip the meal! Breakfast is the easiest meal to skip, in my opinion.
I skipped breakfast so many times during my travels that I don't even eat breakfast anymore at all. This lead to my intermittent fasting lifestyle, but that's for another post!
Skipping breakfast has a few benefits, namely:
Saves you on average about $5 a day;
It can help with weight loss;
Makes lunch taste even better!
Gives your digestive system a bit of a well needed rest.
So be a bit of a hardcore traveller, and don't eat three meals a day!
6 – Rideshare For Shortish Distances
I have not used this in Asia or Central & South America, but in the UK and Europe it's quite a popular thing to do.
Basically if you are planning on travelling to another city or town and want to make it as cheap as possible, you can use a website like Bla Bla Car and find people offering rides to any destination.
Most of the people who who are actually driving you are on their way to that city or town regardless. It's a good way for them to get their petrol money covered, and for you as the passenger to receive a cheap trip.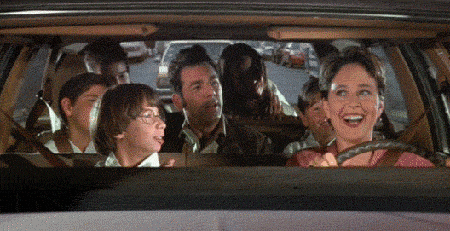 The costs of these trips obviously vary depending on how remote the destination is. I have never paid more than $10 for a trip, so it is definitely worth it!
7 – In Europe? Take The Trains!
Train travel more often than not stumps plane travel! That's my opinion.
Reason being you do not need to arrive at the train station two hours early. Boarding a train is quick and easy. Tickets get checked on the train once the journey has started. And its such a smooth ride – no turbulence!
Trains in the western world tend to be a bit pricey. Especially in a country like France, where the TGV can be more than double most plane ticket prices.
My saving grace with train travel has bene this international online ticket agent called Loco2. I used them so often in Spain, and for some reason they kept giving my first class tickets!
Train travel is also just a lot more relaxing. You can enjoy the scenery going by, and most have a bar section on board with drinks and food for you to dive right in.
If you want to save even ore money, then pack in a few beers and snacks and smash them onboard! No one will know =).
8 – Overnight Travel = One Night's Accommodation
Lots of backpackers swear by this!
Instead of taking a more expensive and quicker flight somewhere, many rather opt for an overnight train or bus! This is cheaper and a big money saver in two ways:
The ticket of an overnight bus or train is usually cheaper than a flight, especially 3rd class.
It counts as a night of accommodation. #saving!
Not everyone thinks this way, but if you want to be a true budget traveller then you gotta give it a go sometime. Overnight trips can also be a lot of fun, depending on who you go with!
9 – Volunteer At A Hostel
Planning on spending a few weeks in one place? Then why not try and do some hostel volunteer work?
Almost every single hostel will take on volunteers. It's a win win for everyone. You work for free and in return receive a bed and some food. Hostels don't have to pay you a wage. Winning all around.
Plus it can be a lot of fun and will allow you to actually get to know whichever city or area you are in better than just spending a few nights there.
There are a few ways to go about landing some volunteer work:
Arrived at hostel and like it? Ask the staff if they looking for volunteers and start work on the spot.
Send out emails to the top rated hostels before hand and hope for a response.
I have done all the above three quite often, and each has their own benefit.
If you more of the adventurous kind then just show up and ask around! If you want a bit of a guarantee, then the last option is for you.
10 – Spend More Time In One Place
The actual "travelling" part of backpacking ends up usually being a large chunk of your budget. Not only does it cost money, but it can and will take up a lot of your energy as well. 12 hour travel days get old real fats. Trust me.
So if you get to a place that you like, then why not stay put? Instead of spending two nights like you planned, extend for longer periods and enjoy the place more.
A few ways this might actually save you money:
Paying upfront for accommodation for longer periods gives you bargaining power and you most likely can get the price per night down.
You get to know the place, the local hangouts and a few people. This allows you to find the best value for money places to eat, drink etc.
Les physical travel expenses such as train, bus, plane tickets.
Travelling can be really affordable if you want it to be. The whole story of "you have to be rich to travel" is proper bullshit. If you want to do it, you will find a way.
Cheers,
Richard-t